What will happen if I die without a Will?
October 27, 2015
When does a claim prescribe?
November 26, 2015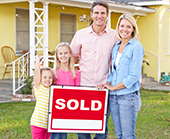 "Buy land – they've stopped making it" (Mark Twain)
Selling or buying a house can seem like a complicated and confusing process but help is at hand!   Have a look at this simple overview: "Buying or Selling a House – What You Need to Know" from the Law Society of South Africa on its website at:
http://www.lssa.org.za/legal-practitioners/resources-for-attorneys/misc/public-information-brochures/misc/buying-and-selling-a-house
Just remember these important principles:
If you are the seller, you have the right to choose the conveyancer (the specialist attorney who will register change of ownership in the Deeds Office). Choose a conveyancer you can trust to act with both speed and integrity.
When buying into a complex, you are bound by rules and regulations imposed by either a Body Corporate if you are buying a sectional title unit or, if you are buying a separate title property in a complex managed by a Home Owners Association ("HOA"), by the HOA. Thus in a recent High Court case a homeowner in an equestrian estate was ordered to stop operating her seminar/lecture business because it breached her contractual obligation to the HOA to conform with local town planning laws.  Read and understand all rules and regulations before you buy!
A lot can go seriously wrong with property transactions, and for many people your house is going to be your most important asset, so don't take any chances:   Agree to nothing until you have asked one of the attorneys at DTS Attorneys for advice!
This article is a general information sheet and should not be used or relied on as legal or other professional advice. No liability can be accepted for any errors or omissions nor for any loss or damage arising from reliance upon any information herein. Always contact your legal adviser for specific and detailed advice. Errors and omissions excepted (E&OE).